Lil' Bull Riders in training!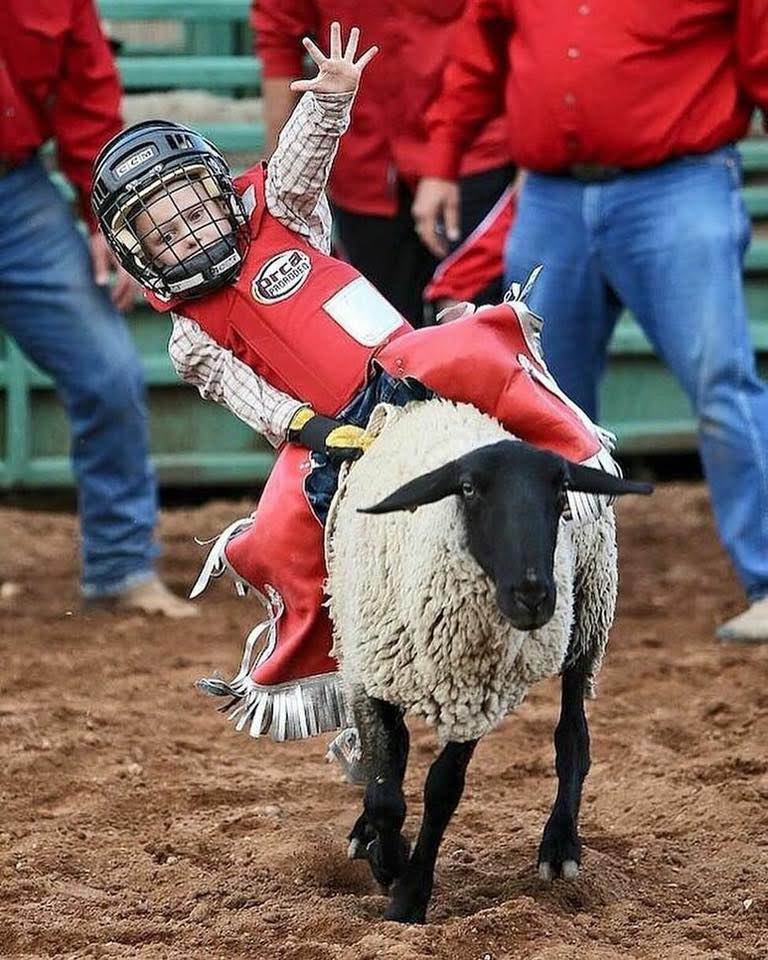 Mutton Bustin' is held on Saturday, April 29th at 5pm and Sunday April April 30th at 1pm. 
Only the first 18 sign-ups will be accepted. You will be notified via email if your buckaroo will be competing.
Your cowboy or cowgirl must weigh LESS than 60 lbs. This limit will include the weight of any equipment used. A weigh-in will be conducted just prior to the event.
Must be 3-7 years old to participate. All riders must wear and provide their own helmet and vest. Springville Rodeo Foundation has a helmet and vest that participants can use that weigh approximately 5 pounds.
Entry fee is $25. The Buckaroo and one parent receive free entry to the rodeo grounds.
Questions? Please use the contact form to ask away!