Saturday: August 26th, 2023
Approximately 8:00 p.m.
$20 Entry Fee
Pay Out
Monies awarded are a percentage of the total entry fees for that class. See below:
1st Place – 50%
2nd Place – 30%
3rd Place – 20%
Rules
A. There will be three classes:
        1. 14 years of age and younger (any size bike is ok)
        2. Open class up to 250cc
        3. Open class over 250cc
B. 25 total entries per class will be accepted. The order will be determined by draw.
C. No warm-ups outside of arena.
D. Push bikes to arena gate.
E. One mechanic with contestant allowed through contestant gate.
F. Helmet, boots, riding gear and long-sleeved shirt required.
G. Riders meeting 30 minutes prior to event.
H. No alcohol prior to event.
I. Contestant understands that he/she is not covered under Springville Sierra Rodeo Association insurance.
J. Entry fee to be paid online through Eventbrite. Must be paid by August 24th to secure spot in race.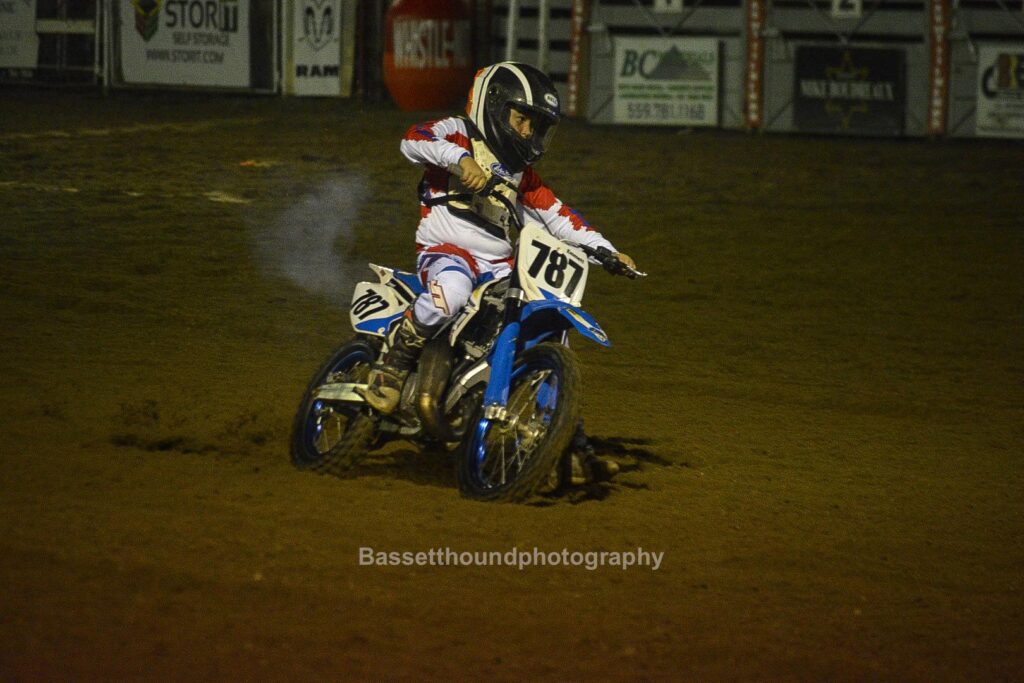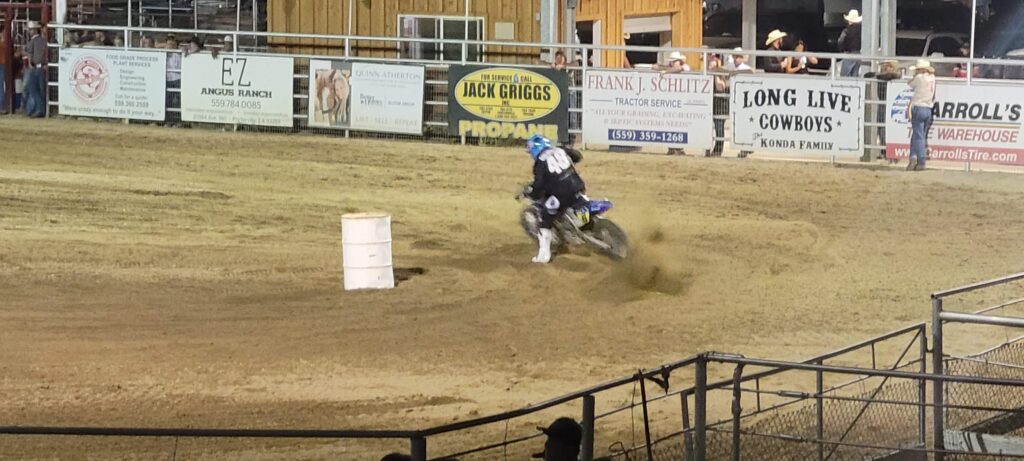 New this year!
Competitors will need to pay entry fee through Eventbrite before completing the entry form. Once entry fee is paid Eventbrite will provide the link to the entry form.